Salt and Sacrifice, la secuela de Salt and Sanctuary, anunciado para PS5, PS4 y PC
by Fran G Matas | Vandal.elespanol.com | Jun 10, 2021
Shuhei Yoshida, responsable de la relación de PlayStation con los desarrolladores independientes, se ha pasado por el Summer Game Fest Kickoff Live! este jueves 10 de junio para anunciar Salt and Sacrifice, la secuela del alabado RPG de acción y plataformas Salt and Sanctuary, desarrollado por Ska Studios, equipo que en este caso contará con el apoyo de Devoured Studios. Llegará a PlayStation 5, PlayStation 4 y PC en el primer trimestre de 2022 por 19,99 €. Podéis ver el tráiler del anuncio a continuación y las primeras imágenes más abajo.
"Explora una era y región nuevas, además de un nuevo rol: el Inquisidor Marcado", se puede leer en la descripción del vídeo de YouTube. "Un Inquisidor Marcado es un criminal condenado, pero perdonado de la mano de la justicia a cambio de una vida de servicio en la guerra sin fin de los Magos: criaturas retorcidas, irreversibles de malicia elemental". Una trama que se contará con textos en español.
Los jugadores tendrán que viajar el Reino de Alterstone en la piel de un Inquisidor Marcado al que podrán personalizar tanto visualmente como en clases, de las que habrá ocho: Highblade, Paladin, Assassin, Cleric, Dualist, Fighter, Ranger y Sage. Entre misión y misión los jugadores podrán visitar Pardoner's Vale, un hub donde prepararse con la ayuda de otros Inquisidores.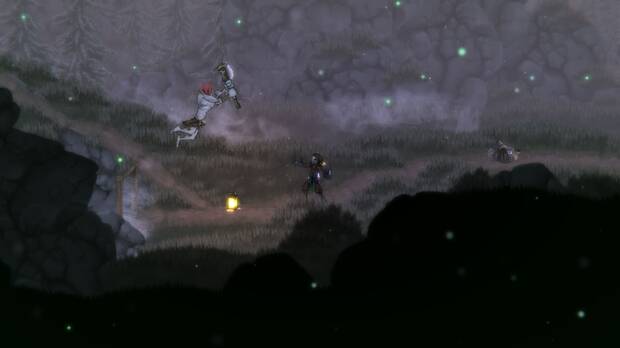 Cooperativo y facciones multijugador
Habrá modo cooperativo, que permitirá que otro jugador entre y salga de la partida en cualquier momento para que ayude derrotando a los 20 tipos distintos de Magos y los más de 100 monstruos inspirados en la mitología escandinava. Sus restos se pueden utilizar para crear nuevo equipamiento y armas con las Artes rúnicas y conseguir nuevos poderes. Los jugadores también se podrán unir a facciones multijugador, entre ellas la centrada en la cooperación Dawnlight Order y la centrada en el PvP Shroud Alliance.
Upcoming & Recent Releases